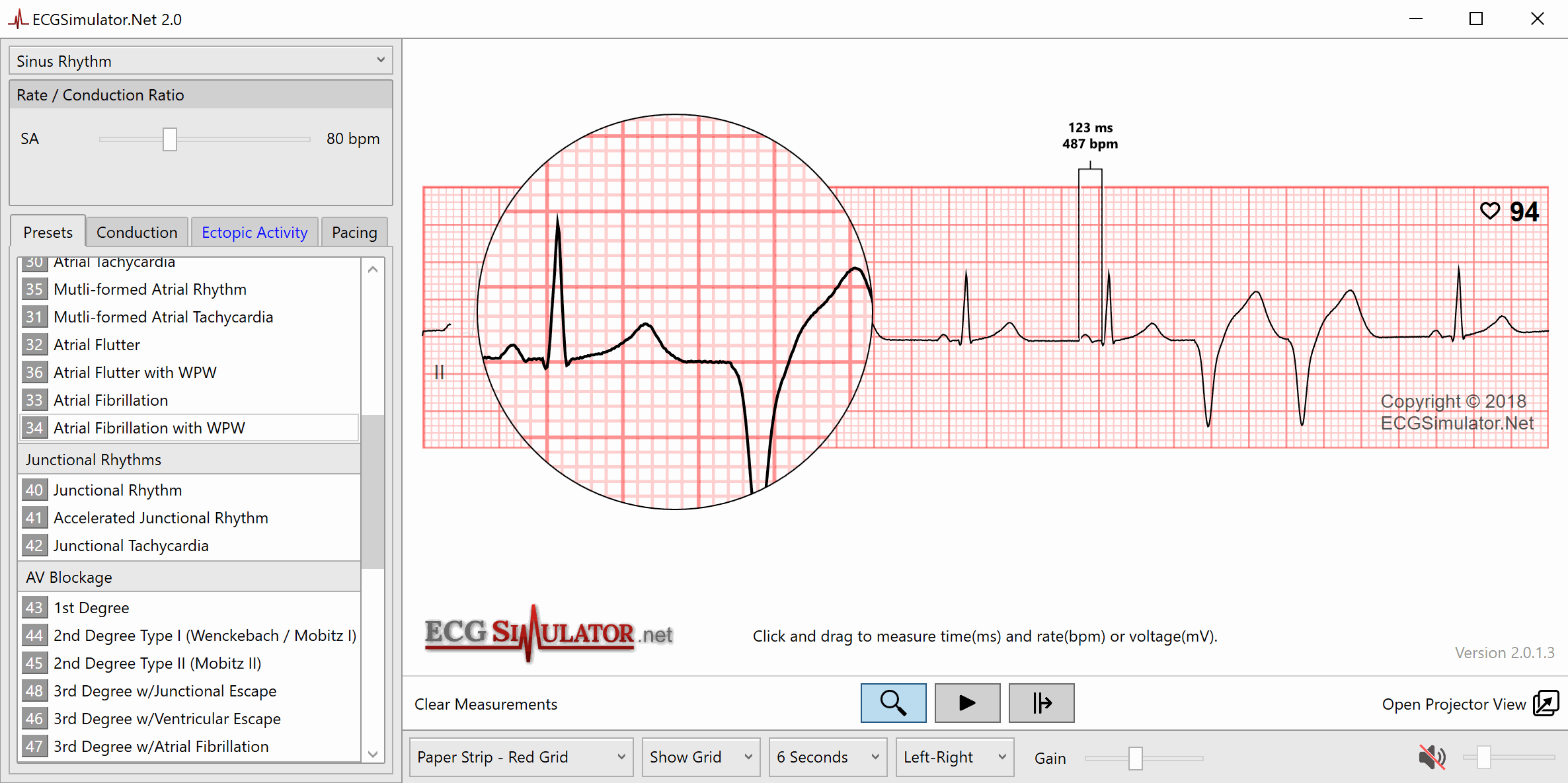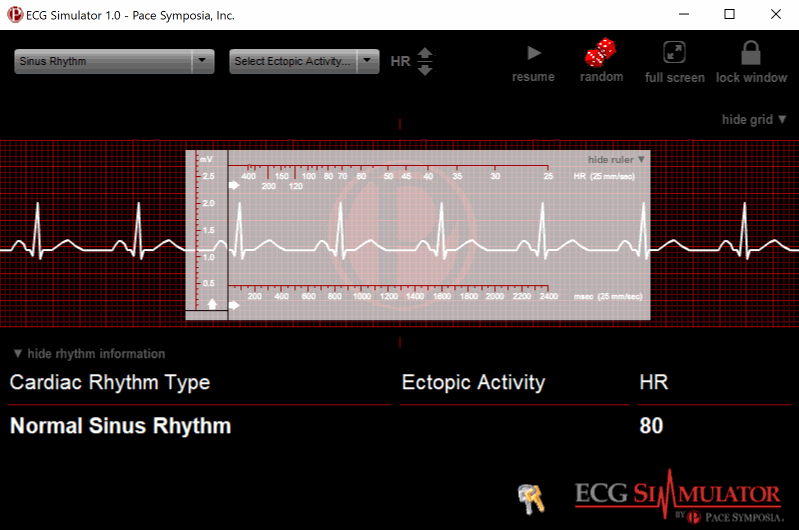 Download Instructions
Be sure you have the latest version of Adobe Flash Player installed on your computer.
Click "Download Free Trial Now" above and save the file "setup.exe" to your computer.
Run setup.exe and follow the instructions to install ECGSimulator.Net on your computer.
Run ECGSimulator.Net by clicking on the link in your Windows Start Menu (Start => Pace Symposia, Inc. => ECG Simulator 1.0)
When prompted to activate the software, either follow the instructions to purchase and activate the software, or click cancel to begin your 24-hour evaluation period.